Posted by ICON School on Oct 23, 2020 1:34:39 PM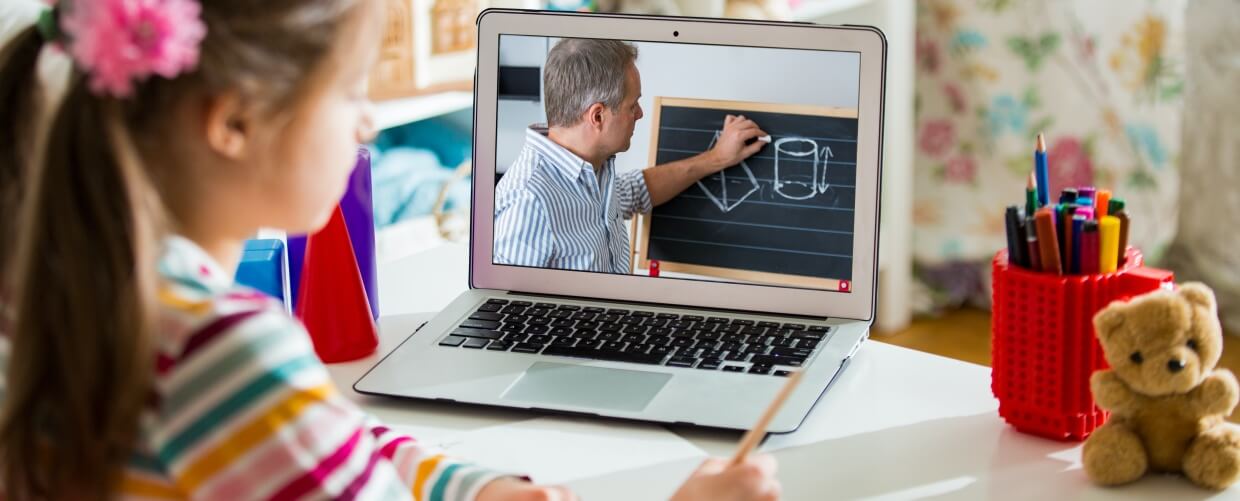 According to UNESCO, almost 1 billion learners around the world have had their education disrupted by the Covid pandemic. In the US, the outbreak started as students would normally be preparing for end-of-year assessments. It also interfered with the normal way states assess school funding, which looks at school attendance as the most important factor.
Students and teachers had to adapt quickly to changing circumstances, but there are still important decisions to be made to ensure that students are receiving the education they need and deserve. School districts have struggled to define what remote learning means to their own schools, and have had to make major changes to not just the method of teaching but curricula, as students starting learning safely from home.
What Exactly Is Remote Learning?
With traditional virtual learning programs, there are specific schools that have set up their own plans of study based on their own particular educational needs and state standards. Remote learning is different because it hasn't gone through a planning and approval process, involving instead a transition to online learning that relies in great part on existing resources.
The great thing about remote learning is that, once school districts have adapted, they will be able to transition back and forth between in-school and remote learning. That means that schools may not need to make up days at the end of the year for inclement weather or for other reasons.
Whether or not a particular school district was prepared for the quick change to online learning was dependent on factors such as the number of students who already had access to computers and WiFi and the level of support that could be offered to individual students. Schools can stay connected to the children and remain personally engaged even when students are working from home.
What Is Different About the Remote Learning Experience?
Students and parents can learn to adjust to remote learning by remaining vigilant and understanding the different expectations.
Flexibility
Unlike with traditional learning, there will likely be flexibility built into the day with specified times where the teacher will be available through videoconferencing. Zoom, Skype, Microsoft Teams, and FaceTime are just some of the apps classes can take advantage of. There are also other remote learning programs you may prefer that are available tuition-free.
Technology
Some schools are not ready to be online because their students do not have access to computers and WiFi. They will need to make sure that everyone meets the minimum standard for the required lessons.
Communication
None of this will work if students, parents, and students do not learn to communicate long distance so that no one falls behind. State requirements that decide how much time students have to spend engaged in learning stay the same, and teachers will need to make it clear to the students what they expect as far as spending time on particular assignments.
Actual Lessons
In order to make progress, lessons will need to be designed with clear objectives with opportunities for each student to prove mastery of the new content.
Are you a parent or a student who wants help to achieve greater remote learning success? At Idaho Connects Online School, we assist middle and high school learners to reach their greatest potential. We also work with students in residential facilities and special education students. If you want to see how we can help, contact ICON today!

Please Leave a Comment: